A reputation built on recommendations.
Our reputation is solely built on recommendation and with being a well established independent opticians in the area we provide a high quality service to our patients. We also specialize in child eye care, we are in association with the Pediatric Shared Care Scheme run by the local authority.
All under 16's and full time students under 19 receive a sight test at no charge and can have a second pair of spectacles free.
MEET THE TEAM
---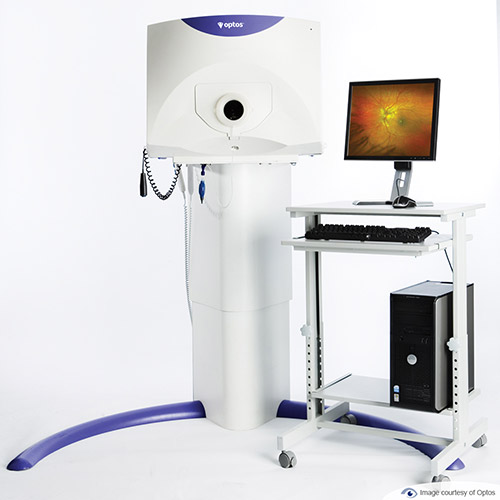 Detect signs of disease earlier with Optomap.
We are pleased to inform you that during your visit to our practice you will have the opportunity to experience a new development in eye examinations – the Optomap® Retinal Exam. The Optomap® Retinal Exam gives us the most extensive view of your retina – the back of the eye – technology permits. This examination helps us check the health of your retina and detect early signs of many conditions which, if left untreated, can affect your eyes and your overall health.
The Optomap® Retinal Examination is suitable for all ages – from children to adults. No pupil dilation is required and the exam can be taken even in the presence of cataracts. The procedure is very quick, simple and nothing touches your eye at anytime; the push of a button generates an electronic image of your retina, which we can then instantly examine to ensure the retina is normal and healthy.

What is the retina?
The retina is the delicate tissue at the back of the eye which sends a picture to your brain enabling you to see.
Why check your retina?
The retina is the only place in the body where blood vessels can be seen directly. This means that in addition to eye conditions (eg AMD, glaucoma, retinal tears/detachments) other diseases such as diabetes, hypertension and stroke can also be seen in the retina. Early detection means successful treatments can be given and reduces the risk to your sight and health.
It's important for your optometrist to check your retina to make sure it is healthy. Any problems can be detected early and successful treatments given to protect your sight. Even if you are experiencing no symptoms, it is still vital to get your retina checked.
Click the links below to view the Diagnostic Atlas and Comparison Fields of View documents for more information.